Golfing in Panama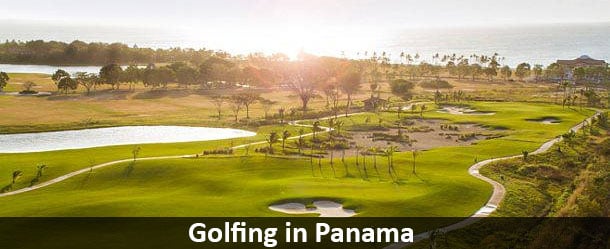 Located in Central America, Panama has stood out as a formidable golf destination. With amazing panorama, visitors can choose beach, city and mountain golf courses to their delight. This small country hosts the best golf course in all of Latin America and in light of this, the offerings are spectacular. To begin with, the opening of the Jack Nicholas Buenaventura Golf Course at the beach raised the bar really high. This specific course can compare with some of the best courses in the US.
The Summit Golf Club in Panama City is an 18 hole jewel designed by Jeffrey Meyers. This course was a gift left behind during the canal construction days. The gorgeous rain-forests that surround the course will make your experience more than pleasurable. It is advisable to golf during the mornings to steer clear of the hot afternoon sun and rain during the wet season. Having said this, golfing in the location can be done at any season because the sun is always shining. If you choose to go out of the city, there are two golf courses to consider. At the beach in Panama's Riviera, you will find the Vista Mar Golf Course. This course was designed by an award winning architect and it gives alluring views of ocean and mountains. This course is open to the public including all international guests.
If you want a good golfing challenge, this is the right destination for you. Other excellent courses to check out at the Panama Rivera include Mantaraya Golf Club and JW Marriot Panama Golf and Beach Resort; there are many others. If you want to head to the Panama highland for your golfing vacation, there are many offerings to look forward to. The most notable course is the Valle Escondido's Quebrada Grande Golf Course. This is a nine hole executive golf course that crosses a river about four times through Valle Escondido. It is a one of a kind course in the world, because it sits within a working coffee plantation.
Golfing here is a true experience that blends the spirit of the highlands providing for a luxurious backdrop. There are countless amenities that make this location ideal for a fun and restful golf vacation. You can visit this location at any time; it is always cool and fresh owing to the spring weather that is experienced all year round. All the above courses have excellent restaurants, shops, spas and awesome sporting facilities to keep your golfing vacation riveting at all times.