Let a Traveloni group travel agent show you why our groups come back to us year after year!
Group Travel Discounts
Free rooms, free flights, and more. When you book your group together, you save! From initial travel to excursions in your destination, added value is everywhere when you travel in a group.
Free Group Upgrades
By booking travel as a group, you can take advantage of free room upgrades, rooms close together in the hotel, group dinner reservations and more.
Easy & Stress-Free Travel
Booking your group vacation with the same agent saves time and headaches both during the planning and booking phase and during travel. Should your group have any issues while traveling, you will want to have a single point of contact to address those issues.
No Fees & Top Customer Service
We don't charge anything for our group travel planning services and we'll match any packaged price you can find elsewhere. PLUS, by booking with a real travel agent instead of an online only agency, you get the assistance and support of someone that has been to the resorts and knows the area.
Group Travel for Every Occasion
Family & Social
It can be hard enough to find a place that EVERYONE likes, but mixing multi-generational groups of family and friends brings it to a whole other level. If you're looking for all inclusive resort vacations for your social group or family reunion, you've come to the right place. You'll find active sports that keep you busy and entertained day or night – but if you're looking to relax you'll always find a private beach, an umbrella and a beach butler to make your time easier. Why schedule your next event locally when you can make a splash!
Business & Corporate
Business retreats are hectic, but with an all inclusive resort vacation, your next retreat could be a smash hit! Come up with your next big idea together or go on a trip to increase unit cohesion and synergy; whatever you're looking for you'll find it here. Big ballrooms that fit even the biggest groups to meeting facilities that overlook tropical settings to really get the juices going. But it's not just about meetings, it's about building relationships. All inclusive means everything from private white beaches to world class golf courses, meals and a range of activities come with the package.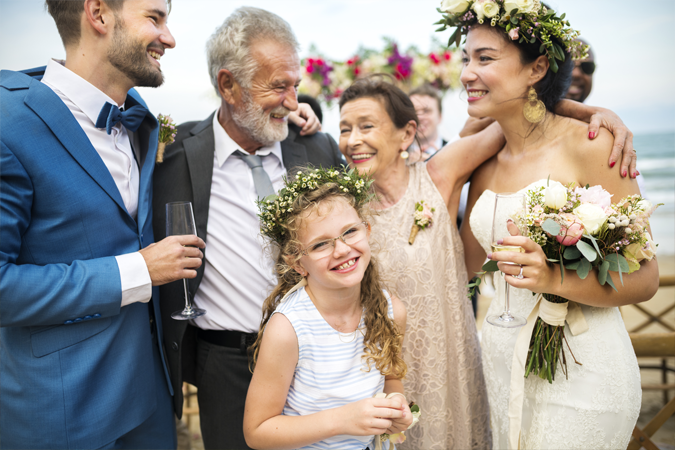 Destination Weddings
Did you know that since 2018, over half of all weddings were destination weddings? They stretch your dollars further and give you a beautiful place to have your special day – why settle for less when you can have a wedding group all inclusive vacation for your entire wedding party! Enjoy great deals on airfare for your whole party, get great group rates and even a private party check in on arrival. You can be as hands on or off in your wedding and most packages come with a wedding planner that can handle all the details. All you'll have to worry about is what you're going to wear and where you're going to have the ceremony.
Organizations
Take in the sights abroad with your school, church, or community organization and see how much easier it is to bond and grow when you share amazing experiences together. On sea or land, our group specialists will ensure that every detail is taken care of from airport transfers and lodging to excursions everyone in your group will enjoy. To ensure everyone in your group is taken care of, consider booking your organization together as a group since it provides the best travel options at a price you can afford.