Your wedding day should be beautiful, elegant and picture perfect – but if you've been planning yours you know they can be anything but! With caterers, overbearing wedding planners, bridesmaids and in-laws you have to corral it can be the worst time of your life. With destination wedding packages you get everything you need to create a magical experience, all at a price you can afford. Be as hands on or hands off with your wedding planning, choose a fairy tale settings and get discounts that keep costs at a fraction of they would be back home. Invite all your friends and family to a wedding they'll be talking about for years with professional photographers and fun activities. It's your special day, make it one to remember!
Aren't Destination Weddings Expensive?
On average they cost much less than a wedding you're planning in your hometown. Pick an elegant ballroom that seats up to 500 people with all the trimmings, or pare it down to a simple affair of running barefoot on the beach with your closest family and friends. You can have your cake and eat it too – after all who wants to have cake that they can't eat?! With an all-inclusive destination wedding, you're going to get all the things you need to make your day truly special. You won't to skimp on details to make your budget stretch, when you work with us you'll have a destination wedding expert that will help you build your dream wedding and a planner on site that will make your dreams a reality. Don't you and your guests deserve something special?
Depending on your package you'll have different amenities, but everything from a fireworks display after sunset, gourmet a la carte catering and a professional wedding photographer to memorialize the moment forever. Rent out ballrooms; get private check in for your entire party and a welcoming buffet. Take a helicopter over a Hawaiian volcano with your closest friends for your bachelorette party and make it a night to remember. The beauty of destination vacations is that you choose the location, the resort and everything else you want to make it the perfect getaway for not just the wedding couple but friends and family too. Each scenic destination has a little something different to offer, and when you work with us we'll help you explore your options.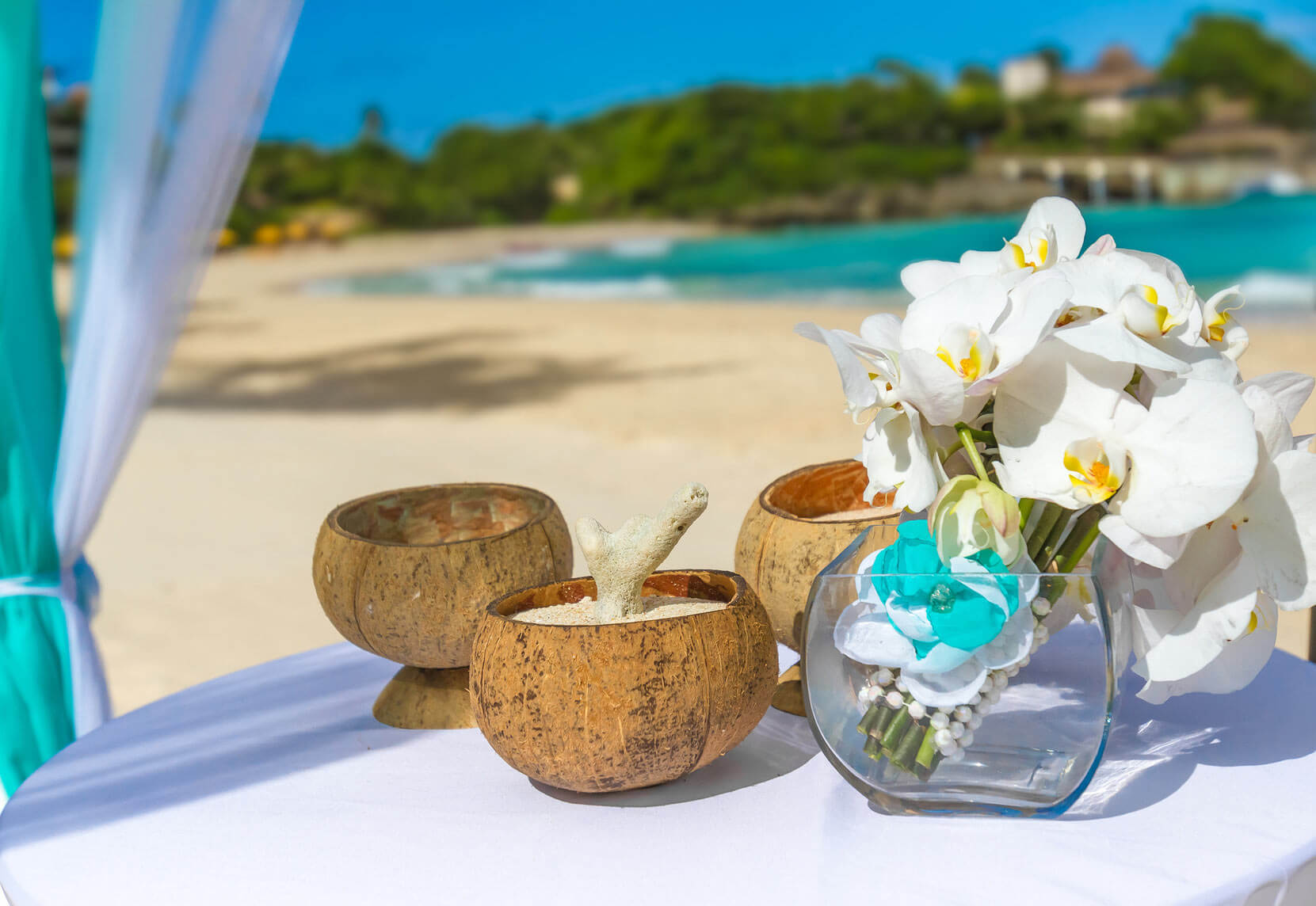 If you want a wedding that leaves you happy and worry free, you will want an all-inclusive destination wedding. Everything is taken care of for you, you're married in paradise and everyone will have a good time. We have relationships with the best chains in destinations like Mexico, Hawaii and the Caribbean, and we know how to get you the best deals and how to make your wedding a smashing success.
Check out a few of our choice destinations if you are unsure of where to have your wedding. Call us today at (800) 510-5642 or fill out our No Hassle No Obligation Consultation form and start planning your dream wedding today!
Our travel specialists have stayed at or visited most of the vacations we recommend (unlike most online agencies). In order to best match your requirements with the array of resorts, packages and options available, we believe it is best for us to speak with you personally by phone about your vacation.
If you can't call us now or our office is currently closed, please schedule a personal one on one consultation below with one of our travel specialists when it is convenient for you and let us take all the stress out of planning your vacation. Thank you for considering Traveloni!