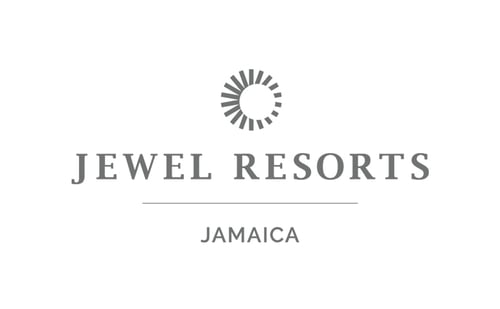 Whether going on a family vacation or are out on a romantic get-away with your sweetheart, the Jewel on the Caribbean coastline is the place to be. With two adult-only resorts and one for all ages, Jewel caters for all. Whether your idea of an ideal vacation is golfing or getting sun-tanned on the beach, there is an activity for you. At the Jewel you can expect to have the best dining experience and get to have the beauty of Jamaica unfold before your very eyes thanks to the lush surroundings. As for the accommodation Jewel offers you the best there is. The rooms are spacious and offer many options to cater for people working with different budgets. Book now and discover what the Caribbean has to offer.
Caribbean
Adults Only, All Inclusive, Golf, Honeymoon, Luxury, Spa
There are three resorts under the jewel brand namely Jewel Runaway Bay Beach & Golf Resort for families and the adult only Jewel Paradise Cove Beach Resort & Spa and The Jewel Dunn's River Beach Resort & Spa. By booking with any of these resorts you get to experience the best of Jamaica and have the best vacation experience. Those staying at the Dunn's River Resort can visit the Legendary Waterfalls for a great time outside the resort. As for those at the Runaway Bay the Green Grotto caves will make a great adventure while those staying at the Paradise Cove the Ocho Rios are close by. If you decide to spend your day at the resort you will not fall short of things to do either. Pick your club and go golfing, have a dip in the pool and later on enjoy the sunshine by the poolside, relax and let yourself be pampered at the spa or head to the beach and enjoy a swim in the salty water or any other water activity of choice.
To assure you of the best vacation ever the Jewel has exclusive activities you cannot get anywhere else in Jamaica. A pool concierge will ensure time spent in the pool or around it is like no other serving your favorite drinks and getting you cold towels to keep your face refreshed. On special occasions, a candlelit dinner under the stars is organized which is a six-course meal with great flavors and a Jamaican touch. As for drinks the gem of the day (a special tropical cocktail) is served every single day. To cater for entertainment is a unique arrangement where guests get to enjoy watching movies by the poolside while enjoying Jamaican popcorn and other treats.
All the efforts Jewel puts at making sure guests have a great vacation have not gone unrecognized. It has been awarded several awards. These include Top hotels for family certificate of excellence by TripAdvisor awarded from 2011 to 2015 consecutively, featuring in the list of the best hotels for romance and families by Travel Agent Advisor in 2013, Best Resort in Runaway Bay in 2012 by Monarc, listed among the top 10 Best all-inclusive Caribbean family resorts by Favorite Hotel Critic in 2015. Aimbridge Hospitality has awarded Jewel two awards; the Service excellence award in 2014 and the Service Leadership Award in 2013. In 2014 the Award of excellence also went to Jewel but this time it was by Booking.com. The same year Apple Vacations awarded Jewel the Golden Apple award which the resort also won in 2013. As for quality assurance awards Jewel has been awarded in 2013, 2014 and 2015 all by MLT Vacations. Holidaycheck.com also awarded the resort the Quality selection award for 2014.
All Inclusive Wedding Packages in Jamaica
Our travel specialists have stayed at or visited most of the vacations we recommend (unlike most online agencies). In order to best match your requirements with the array of resorts, packages and options available, we believe it is best for us to speak with you personally by phone about your vacation.
If you can't call us now or our office is currently closed, please schedule a personal free one on one consultation below with one of our travel specialists when it is convenient for you and let us take all the stress out of planning your vacation. Thank you for considering Traveloni!
Lynn Farrell President