Sun & Steam in New Zealand
Sale Ends Wednesday September 16th, 2020
Sun & Steam in New Zealand
(Multi Share,start Auckland, End Auckland)
Over 20 optional adventures & a banquet of inclusions; this is going to be a week to remember. The brave will hurl themselves down a hill in an inflated OGO ball,the more chilled will take a boat cruise around the Bay of Islands. Then we'll all compare notes of Hobbits, fish 'n' chips, the Haka over a few drinks in the city of Auckland.
Auckland to Paihia
See the City of Sails harbour made famous by the Americas Cup
Paihia
Check out Whangarei and Kawakawas famous Hundertwasser toilets
Get a dose of history with a guided tour of the Waitangi Treaty Grounds Tour
Tuck into a true Kiwiana fish n chips dinner
Accommodation
Throughout your trip you'll be getting your beauty sleep in comfy beds in cosy multi-share rooms. Your accommodation will always be located in the heart of the action, with communal areas for you and your new best friends to relax and socialise.
Food
We'll get 9 of your meals, you get the rest. You can expect a healthy breakfast every morning, as well as a traditional Maori Hangi and a BBQ or roast along the way. We'll also give you plenty of opportunities to try the best gourmet eats in NZ.
Staff
A highly trained Trip Manager who brings your adventure to life. An expert driver who knows foreign roads better than Google Maps. Local Guides who make tourist traps a thing of the past. This is your team. Smart, friendly, fun, and integral to everything we do.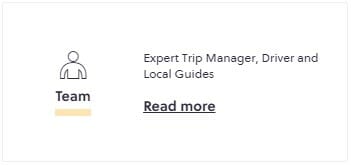 Book By:
 Wednesday September 16th, 2020
Travel:
 April 4 – September 19, 2020
Minimum Nights:
 5
Offer ID:
CT-030420