What to do in Aruba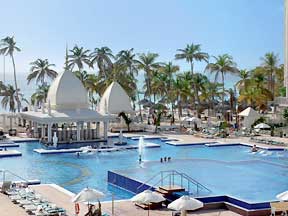 Figuring out what to do while on an Aruba vacation isn't all that hard; but finding the ways you want to experience it can be! The first thing you're going to want to do is check out the beaches! You'll find a lot of different beaches that range from quiet and calm to loud and fun; there are a few nude beaches in Aruba, but they're clearly marked so you won't walk into them by accident. Luxury comes standard here, and you can charter a yacht for the afternoon, enjoying the good life! Take a deep sea fishing trip and catch your own meal for the night, or just dangle your feet off the side of a glass bottomed boat and relax. Why just take a vacation when you can experience all that Aruba has to offer?
Rise and Shine!
When you're here for your Aruba resort vacation, you'll greet the day with majestic views that give a promise of something new. Walk down and enjoy a breakfast buffet or go out to a restaurant and stare at the sunrise while you eat breakfast. Once you're awake, it's time to hit the beach! Some of the best powdery white beaches are privately held by the resorts, so check out the one closest to you; you'll get beach butler service right out on the beach where you can get drinks and snacks brought right up to you.
Get in the Water
Getting out in the water is one of the best parts of an Aruba vacation. Here you can do everything you've ever wanted to do on an island holiday, all you have to do is get out there and try it. You'll want to check first with the resort hotels to see what kind of deals they can get you on excursions (just a fancy name for activities) like getting out in the open water with live dolphins and have a fun time with these playful creatures. You can also get on jet skis or go parasailing above the bay, and if you want to get in the water without getting wet, check out a glass bottomed boat tour; these let you look beneath the surface of the water and see all the colorful sea life while staying nice and dry.
Shopping and Exploring
If you've ever wanted to browse boutiques like Cartier, you'll find them in Aruba! In the capital you'll find a huge shopping district for jewelry, fashion, home furnishings and more; but avoid the little places that the cruise ships stop at, since these will be cheap mass produced goods that won't be great souvenirs.
Next up is exploring; depending on what you're into, you'll just have to get outside and find it! From bar crawls (sometimes referred to as pub crawls) to safaris and even deep sea fishing, it's good to just get out there and look for it.
Aruba has much to offer sun worshipers, party revelers and people who just want to relax under the bright Caribbean sun! If you are thinking about taking a beach vacation to the Caribbean, I highly recommend considering Aruba as your destination.