Taking a Vacation to Ixtapa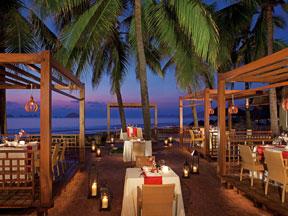 Ixtapa is the perfect destination for your overall enjoyment. Always buzzing with a host of activities, Ixtapa can create magic when it comes to an ideal vacation spot. Ixtapa has great weather throughout the year that allows you to enjoy a tropical warm setting while on your trip. Ixtapa has miles of sandy beaches where the visitors can relax and work on their tan or maybe take a dip in the ocean.
LOCATION
Ixtapa is situated in the state of Guerrero on the Pacific Coast in the region called Mexican Rivera in the country of Mexico. Ixtapa is located at a distance of about 200 Km from Acapulco, which is 15 minutes from the vast beaches of Troncones and 5 minutes from the fishing village of Zihuatanejo. There are plenty of options available by which you can access the town of Ixtapa. There are buses, cars and taxis which will take you to this destination.
ENTERTAINMENT
There are ample opportunities for visitors to be entertained while vacationing here. It can be said that Ixtapa and Zihuatanejo are two sister destinations, with a distance of 5 miles separating them. At Ixtapa, you can merrily swim with dolphins and watch them playing around and performing somersaults. Then, there is the Magic World Aquatic Park, which is an ideal spot for families and kids. There are a number of local theaters at Zihuatanejo where you can watch films with your family. Moreover, the outstanding bars and discotheques at Ixtapa and Zihuatanejo add to the fun factor.
SHOPPING
In Ixtapa, there is also some great shopping that can be done. Tequila Por Favor, the first liquor shop of Zihuatanejo, offers a wide range of tequila and other foreign spirits to choose from. Here, you will also find the finest collection of Cuban and Mexican cigars. There is the flea market as well from where you can pick up local items at cheaper rates. There are other shopping malls like Las Fuentes, Plaza Ixpamar, Los Patios Shopping Mall, etc. You can choose from a wide variety of goods – high quality beachwear, designer apparels, surfing materials and lots more.
RESTAURANTS
Ixtapa has a wide collection of delicacies at the first class restaurants. Here, you will get the best of Italian and Mexican foods as well as other types of restaurants. Some of our favorite restaurants in Ixtapa include Casa Morelos, Bogart's, El Galeon, Ruben's, Beccofino's, Mamma Norma and Deborah, and Dabbafone. Exotic cuisines have found their way into the kitchen's of these outstanding restaurants. You will surely be amazed after you taste the food that is served here.
ACTIVITIES
The list of activities available at Ixtapa is a long one. There are numerous surfing options if you are interested in that as well as great golf courses where golfers can try their hand. The waters of Ixtapa and Zihuatanejo are excellent for snorkeling and scuba diving as the water is so clear that it allows you to see all of the sea life. Ixtapa has a large number of gyms and spas for the fitness freaks and the beauty conscious. There is also sports fishing where you can catch some of the best fish in the world.
ACCOMMODATION
Vacationers to this destination have a lot of different options to chose from that include luxury resorts to family friendly all inclusive resorts. On your vacation here, have your choice of a private bungalow or maybe an apartment on or near the beach in Ixtapa and Zihuatanejo.  Whatever it is you are looking for when it comes to your accommodations, Ixtapa most likely has something to match your taste.
One who visits Mexico must consider Ixtapa and Zihuatanejo for their trip. It can be very easily said that once you get the actual flavor of this Mexican location, it can be hard to visit anywhere else for your future vacations as it is almost impossible to not have fun while visiting Ixtapa and Zihuatanejo.